If you're a disciple of Halloween Horror Nights, there's a pretty good bet that you're anywhere between a moderate-to-hardcore fan of all things horror, particularly of the film variety. Now, if you're like me – equal parts column A and column B – your ideal HHN experience includes a healthy blend of both original houses and existing IPs. With just over half of this year's haunts gaining inspiration from the worlds of film and television, there's no better way to build up anticipation for this year's (or any year's) event than by having your very own Pre-HHN Prep Marathon.
Depending on how much time you've got to spare and how much viewing you want to do, this marathon list is split into three parts:
The Essentials – Obvious picks, but these choices are a must-see before stepping into this year's event.
The Second Tier – Have a few more hours to spare? These are a few more flicks to get you hyped for this year's HHN.
The All-Nighters – Calling in sick on Monday? Well, if you think sleep's overrated, you can't go wrong with these picks.
The Essentials
The Exorcist (1973) – There's no better place to start our marathon than with what many consider "the scariest movie of all time". The Exorcist also happens to be the longest movie of the bunch, with the Director's Cut clocking in at just about 132 minutes. For this viewing, you'll want to catch the aforementioned Director's Cut, as this is the only place you'll see the famous "spider walk", which is sure to be replicated in this year's house. Note to first-timers: the opening 45 minutes are a slow crawl, but the payoff is definitely rewarding.
Halloween II (1981) – Although not officially named after the film, this year's Halloween: Hell Comes to Haddonfield appears to be a direct adaptation of the sequel to the original Halloween. While the 1978 John Carpenter classic continues to be required viewing for many during the fall season, few are familiar with its sequel. It may not be as ground-breaking as the original, but it's still a more-than-worthy follow-up and an essential watch before walking into Halloween Horror Nights.
The Texas Chain Saw Massacre (1974) – While there are a number of reboots and sequels in the franchise, this year's house is based on the 1974 Tobe Hooper original. Therefore, this is the one to watch. Considered at the time as one of the most violent movies ever made, modern audiences will be surprised at just how bloodless and tame the film is by today's standards.
Krampus (2015) – How about some Christmas viewing for Halloween? From Michael Dougherty, the director of the underrated Trick-r-Treat (2007), Krampus is required viewing for anyone visiting Halloween Horror Nights this year. It's a family comedy wrapped in a horror film sprinkled with equal parts Christmas cheer and, well, Halloween horror.
American Horror Story (Pilot Episodes for Seasons 1, 4, and 5) – While our first (and surely not last) AHS house may possibly include bits from all five (now six) seasons of the FX series, the focus appears to be on the stories and characters seen in seasons one (Murder House), four (Freak Show), and five (Hotel). While viewing of all three full seasons is encouraged, it's not required. All you need is a taste of the terror and HHN's haunt will provide the full meal.
The Second Tier
Halloween (1978) – It wouldn't be Halloween without Halloween. Although it may seem like an obvious pick, make sure to pop this one in before watching Halloween II, as both films are set during the same day, with the sequel beginning exactly where the original ends.
The Texas Chainsaw Massacre (2003) – This remake surely won't be everyone's cup of tea. In fact, I won't even go so far as to say the film is "good", but if this Michael Bay-produced reboot does anything right, it's upping the ante in terms of gratuitous violence and bloodshed. If this movie doesn't make you want to immediately go take a shower, I don't know what will.
The Walking Dead (Pilot Episode) – Rick without a beard. Pre-pubescent Carl. Remember Shane? Let's go all the way back to where it all began for the AMC monster hit. All the way back to before we started referring to zombies as "walkers".
The All-Nighters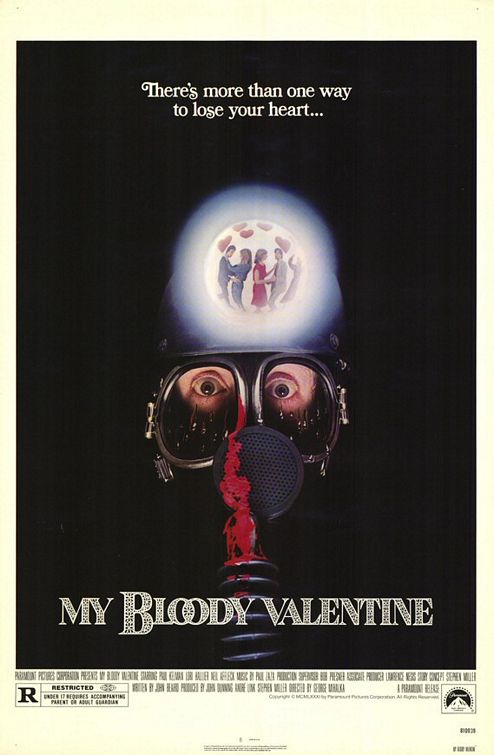 My Bloody Valentine (1981) – This one's a bit of a stretch, but bear with me. Based on early reactions to HHN 26, the runaway sleeper success of this year's event appears to be Tomb of the Ancients. Our very own "scottyrif" ranked it as his #1 house of the year. While not based on an existing IP, the first image that came to mind when researching the theme of the house was the killer miner from this 1981 film. In a nutshell, My Bloody Valentine is a slasher flick set in a small mining town featuring a central killer dressed in mining gear. I said it was a stretch.
The Texas Chainsaw Massacre 2 (1986) – Unlike Halloween II, this film has just about nothing to do with its original. This sequel, also directed by Tobe Hooper, is as disturbing as it is hilarious. Anyone who's watched this one would probably agree that the less said the better. Anyone who HASN'T watched this should be prepared for a few "WTF" moments. I mean, just look at the poster!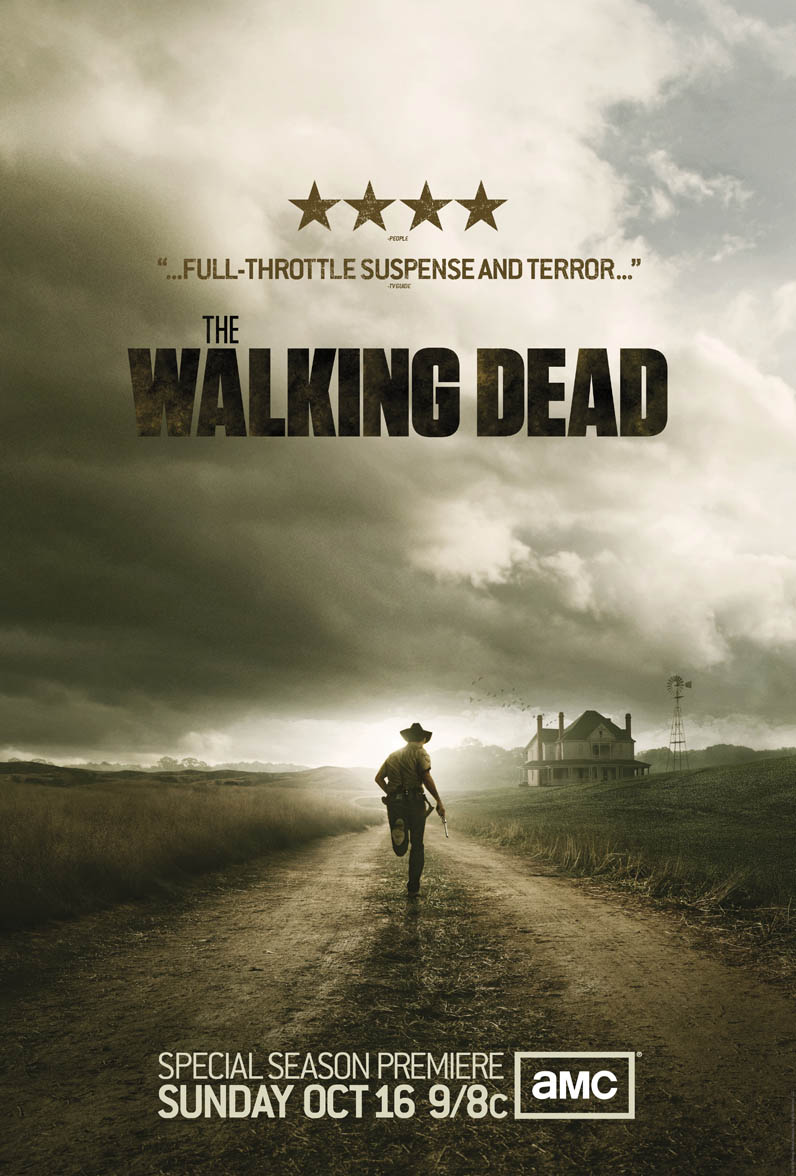 The Walking Dead (Season 1) – Now that we've watched the pilot, why not continue with the remaining five episodes of the first season of the AMC hit? To think, only six episodes were ordered for the first season to gauge whether or not the show would be a success.
American Horror Story (Seasons 1, 4, and 5) – We've come this far, so why not add three more seasons of television to the marathon? I said they weren't essential viewing, but if you've got the time, you can't go wrong with the basis for this year's American Horror Story house.
Jaws (1975) – As one of the greatest movies of all time and the inspiration for one of the greatest theme park rides of all time, there's no better way to end the night (or weekend, at this point) than with Universal history. With the Dead Man's Wharf scare zone having a nautical haunted harbor theme, it's not that far of a stretch to get feelings of nostalgia for the now absent classic Universal Studios ride. Besides, do you really need a reason to re-watch Jaws?
Anything missing from the list? What would you add? Feel free to let us know and happy viewing!
-Freddy